What a privilege for Kimbilio family to have our first Blessing Service for our pioneering class to sit for Senior Four UNEB Examinations!  Our candidates will be briefed next week and thereafter are ready to sit for their exams.
We can surely conclude that it has been one of it's kind because of our first fruit ( Senior four Candidates) sitting for the first time.
We are proud of them because we have come along way and indeed they have been of great encouragement to our Organization. These children were the first to be registered in the sponsorship program. Out of the 24 candidates we have had in the beginning, seventeen managed to reach to this level, and we are proud of them.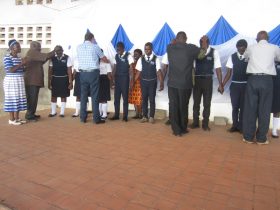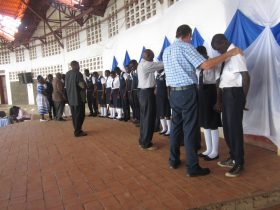 Today all our High School teachers, Directors, spiritual parents Dr Omalla David and Mama Ziporah and our social worker; Pr Moses Musasizi were here to lay hands on our pioneer candidates.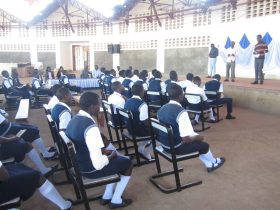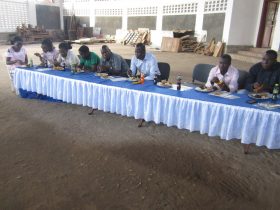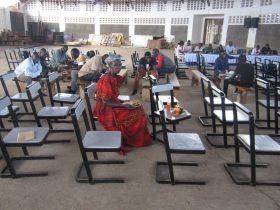 Among other activities that took place included;lunch, entertainment by some girls, speeches from different people like children representatives ( Akoth Anne), Director of Studies ( Tr Ondego Wycliffe), Teachers' representative Tr Obbo Patrick, parents' representative, Head-teacher, Our founder Directors.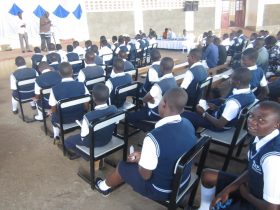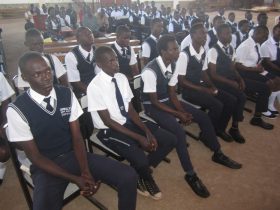 While prayer and sharing of the word of God was conducted by Dr David Omalla, who preached in the Book of Luke 11:5. In his message, he told members that hard work pays and education is very important. He compounded his words with his personal testimony of his struggles to get to where he is today as PhD. degree holder from extreme humble beginnings of his village primary school in Chawolo.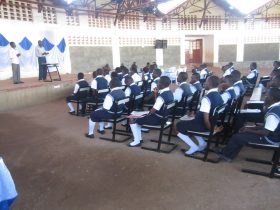 In Conveying his messages to their candidates, the DOS told students not "to give up and not to misuse their labor for all these four years".
Head-teacher, requested all the candidates to maintain humility wherever they go.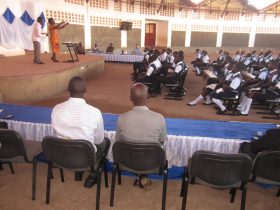 While Aunt Grace our Director Education also appealed to candidates this holiday not to waste time but rather to take time interact with professionals that they are interested in. Finally our National Director Uncle Cor told members that their future depends on the goal one has set to achieve and advised members not to always struggle for some short term goals.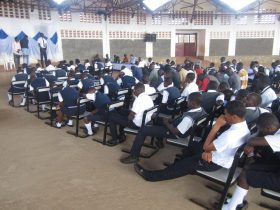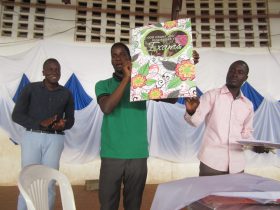 The prayers for blessing were given by Dr.David Omalla who is also the father of our Director for Education after a sermon delivered by him. The ceremony was concluded by a word of prayer from one of our candidates called Owor Gastar, who blessed every one to succeed.