This year we have the Kimbilio High School on the menu as our main project.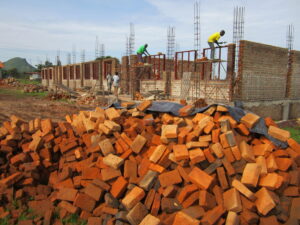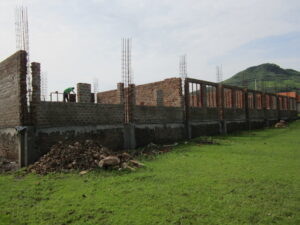 And also as you see the above photos, by the end of May-2018, we are gladly to show you now the clear picture of what we meant . This first stage moved on at a terrible speed and we thank all the support from our partners and our building team led by Kidele John Paul.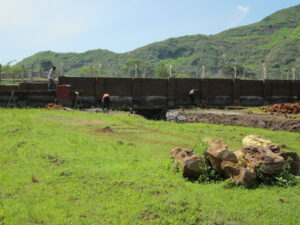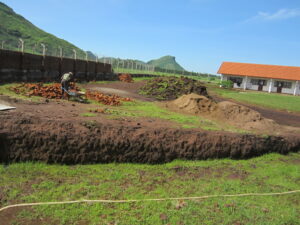 This year  between April and May, we also contracted Mr Omitta Fred to rise the group guest house wall in order to improve on security and do away with intruders.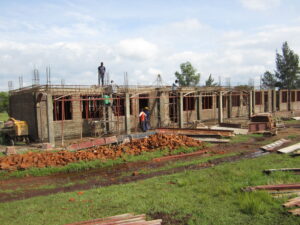 WK24 the work on the High School classes is coming along well. Builder John and his team organizing the molds for concrete casting.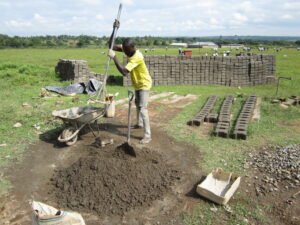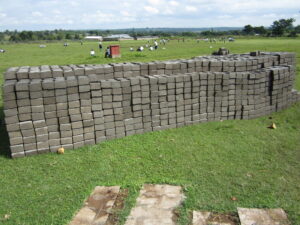 Emmanuel working on making road-pavers and road-curbs for the compound.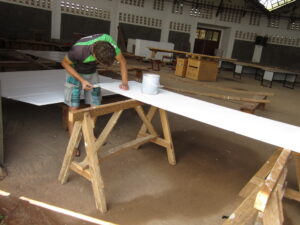 Germany Volunteer Kai painting the timbers for book shelves.