Here we invite you to follow the latest on the project implementation. The material is sorted, newest at the top of the page.
2nd Oct 2013, Wk 40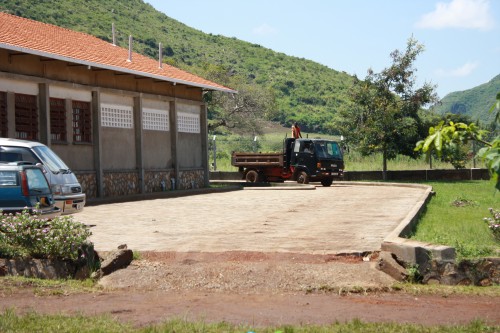 Left we see the work on the road pavement.
It changes the way the compound looks.
Below:
The work on the main hall continues…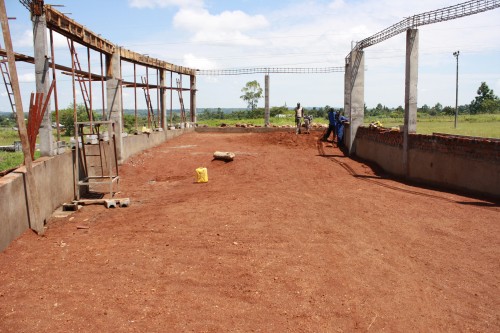 We are filling the foundation of the dining rooms (they are on the outer circle of the main hall) with murram. For this purpose we had to buy a compacting machine.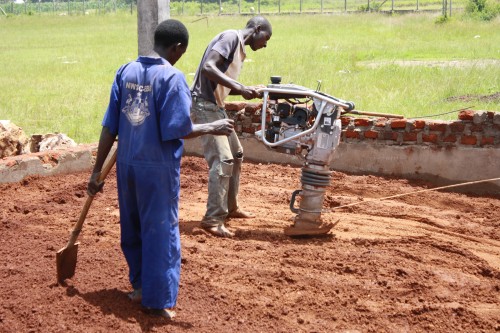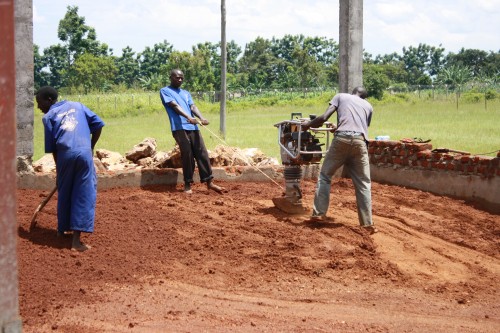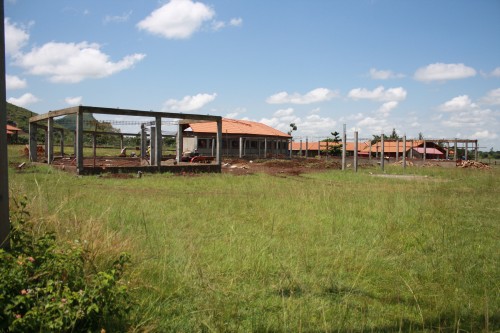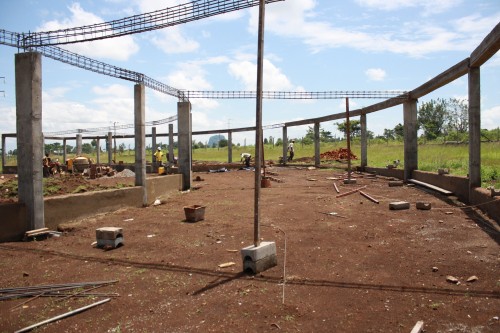 19 Jul 2012, Wk29
After some (lots) finishing touches we have roofed the second primary school block .
Now we are continuing on the Main Hall which we hope to have roofed before the year-ends.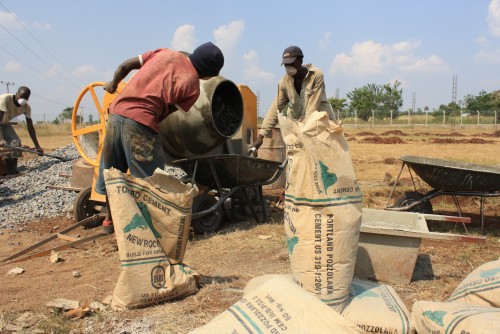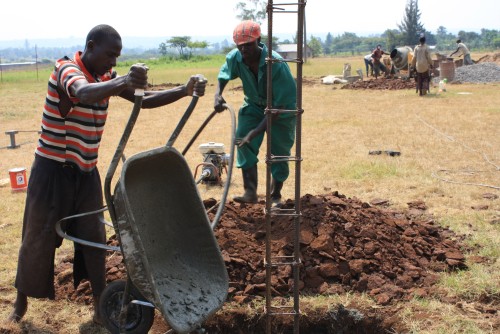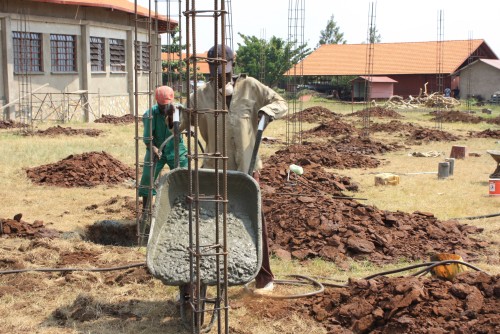 Above and left we see the work as it is progressing on the Main-Hall.
Below left we see the  work on the roads going on. Soon all around the school will be paved with cement paver's.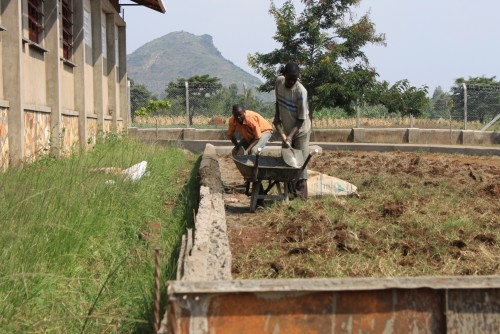 Below-right are the metal workers working on all the loose ends that need to be welded together.