We have created our own page about the Scheffler-reflector here:
For more,Click Here
It presents some pictures of what it can do…
Sipke, Lisa, Karin and Marco are working on a SOLAR KITCHEN
Sipke Zeldenrust and his daughter Lisa are familiar faces here at Heart For Children as Sipke has been promoting us since 2005.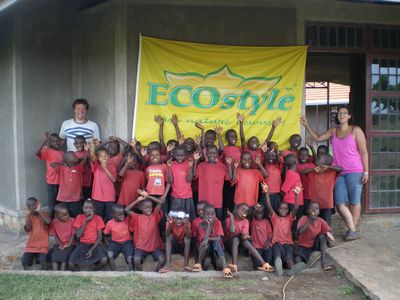 Karin & Marco are from the Dutch ECOstyle company .
In the coming days we will try to update this page.The team has taken up the challenge of building the first solar-reflector which we hope will be followed by many others making up the solar-refector park to power up the kitchen.It is not a new concept and is well documented on the website of solare-bruecke .On this website you can see how a huge solar park powers a conference center in India.
Today the team has assembled the frame with all it's parts. The next challenge will be the fitting of the sub-frame that holds the approx. 250 little mirrors that will be tied with 130 Mtr electrical wire.