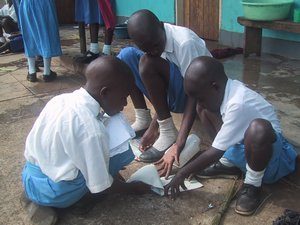 As mentioned, Cor came to Uganda in 1988 and first started working with another organization for two years before he started on the registration process and the building of the Namugongo Children's Village in 1990.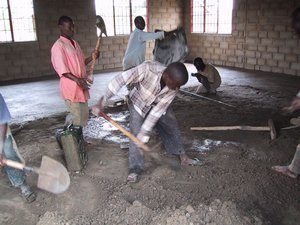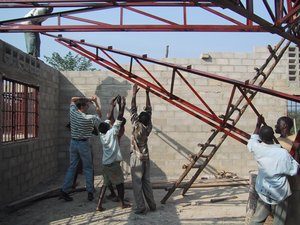 In that year the 50 acres of land were bought and Cor started immediately with the building of the first house to help the children that had already reported.
Soon after that, the second house that would later make up the primary school block was begun. Cor also started building the residential house and after he and Grace were married, he joined her in living there with her and the children for whom she had begun caring.
Little by little, as the money was coming in, we continued building the dormitories, the school-buildings, the staff-houses, the multi-purpose hall, the clinic, and all other buildings were then in place.
A large part of this funding was raised by Stichting Kinderhulp Afrika, but much also came through other organizations.
Through time our vision grew and this brought us to the point of planning to duplicate the work that had taken us so long to complete.
We hope this duplication can be done with the help of new donors who can step in after seeing how God has brought this work this far.